Collection Management
Barrett-Jackson & Auctions
We attend the World's Greatest Collector Car Auction, Barrett-Jackson in Scottsdale, Arizona and Las Vegas every year.
Car collectors and automotive enthusiasts have hired us to assist in looking for their dream cars to add to their collection. If you require more information regarding hiring us for Barrett Jackson please contact us.
Vanishing Vintage Vehicles has purchased some of the world's finest and rarest collector cars for our clients.
We can market your car to our large network of car enthusiasts.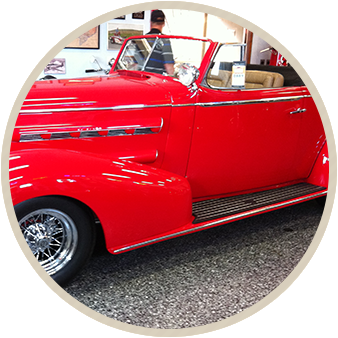 Client Testimonials
---

"Thank you again for such awesome (over the top) work. It is very rare a person gets this kind of treatment, and quality (in this day in age)."

"I would strongly recommend using Vanishing Vintage Vehicles for your car appraisal needs-quality reports & experienced appraisers to protect your automobile investment"
Larry Arnason, Calgary Mortgage Broker
---
We have been providing Collection Management
Services for Over 25 Years
servicing Calgary and the surrounding
communities in southern Alberta.
---