About Us
We have built numerous Award Winning Cars that can be seen driving around Calgary!
Over 25 years experience in Calgary providing high quality appraisals that are Insurance Industry approved. Our vintage car, truck and bike appraisals have a very high rate of repeat clients.
Licensed Auto Mechanics for over 25+ years
Licensed and bonded for Out of Province Inspections
Members of The Goodguys Rod & Custom Association
Member of SEMA
25+ years professional experience in the automotive industry
College Degree in Automotive
We are committed to ongoing participation in educational programs to improve the knowledge and ensure that we are always up to date on the latest industry standards and news. We strive towards raising the level of competence and professionalism of all appraisers by example.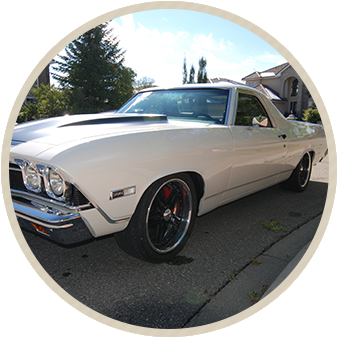 Client Testimonials
---

"Thank you again for such awesome (over the top) work. It is very rare a person gets this kind of treatment, and quality (in this day in age)."

"I would strongly recommend using Vanishing Vintage Vehicles for your car appraisal needs-quality reports & experienced appraisers to protect your automobile investment"
Larry Arnason, Calgary Mortgage Broker
---
We have been providing Automotive
Services for Over 25 Years
servicing Calgary and the surrounding
communities in southern Alberta.
---